Life is better in the Las Vegas Valley!
Latest News In Las Vegas Real Estate And Much More...
September 24, 2023
Pulte Ascension Summerlin Update and Pricing as of September 2023, Pulte just released information on 9/23/23 about this brand new guard gated communty. Located in Summerlin South, Ascension Summerlin features 2 of Las Vegas best luxury home builders-Toll Brothers and Pulte Homes. This 561 acre community will feature 231 home
[…]
September 12, 2023
Summerlin Nevada: The Perfect Place to Buy Your Next Home-If you're looking for a place to settle in and call your own, look no further than Summerlin Nevada. Located just outside of Las Vegas, Summerlin is a master-planned community that has something for everyone. With over 150 parks, miles of
[…]
September 8, 2023
Las Vegas Formula 1 Racing November 16th-18th will once again transform Las Vegas. Over the past few years, Las Vegas has re-invented itself. From NHL, NFL and MLB, Las Vegas has it all. It's still missing the NBA but now it's added Forumla 1 racing to it's sports venues. Currently,
[…]
Meet Michael:
I'm adding even more value for
home buyers & sellers!
I love new technology. I became an FAA Certified Drone Pilot to provide even more time and cost saving value to my clients. This amazing marketing tool affords buyers and sellers with a new perspective of a property and the community it's located in. Check out some of my high-definition footage.
"I would recommend Michael 110% to anyone who needs a dependable, reliable realtor." - Wilson M.
I have helped hundreds of home buyers in the Las Vegas Valley find their perfect home that is suited to their needs. Let me help you find yours today!
I can eliminate the hassles and stresses that can come from selling a home. I'll get your home in front of buyers and get you top dollar too!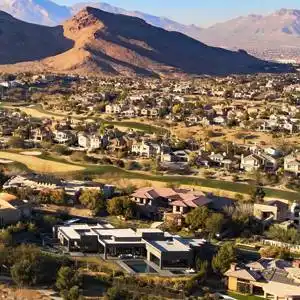 As a Las Vegas Drone Pilot, I love to explore this city from the air! It is an amazing marketing tool for selling a home and buying a home!
Las Vegas Communities I Specialize in: