All About Summerlin West: An Overview of the Las Vegas Suburb:
Located in the western part of Las Vegas, Nevada, is the master-planned community of Summerlin. Originally founded in 1990 by Howard Hughes Corporation, this suburban area has grown rapidly over the past 30 years. In this blog post, I will take a look at why so many people love living in Summerlin West and what makes it such a great place to call home.
If you are looking for Summerlin West homes for sale, be sure to explore this web site under my communities page. I have listed several areas for exploration on my web site that talk about each one's unique place in this community.
Things To Do in Summerlin West:
Summerlin West is home to a wide variety of activities, perfect for any age group or lifestyle. You can find everything from world-class golf courses to amazing parks and trails. Additionally, there are plenty of shopping centers with unique stores and restaurants, giving you something new to explore every time you visit. Check out my Downtown Summerlin page here that lists shopping, restaurants and much more: https://lvrealty4sale.com/summerlin-las-vegas-homes-for-sale/
Housing Options: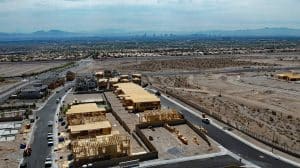 When it comes to housing options, you have plenty of choices available. From luxurious town homes and condos to spacious single-family homes, you can find something that fits your needs perfectly. Many homes here come complete with modern amenities like swimming pools, spas, state-of-the-art appliances, and more.
Summerlin West HOA is $55.00 a month. This does not include subdivision HOA's if there are other HOA's as well. Each subdivision has it's own HOA that I will research for you.
There is a massive amount of new home construction in Kestrel Summerlin, Kestrel Common Summerlin and more. Be sure to check out my Community Page here: https://lvrealty4sale.com/summerlin-west/
If you have any questions about Summerlin West, Summerllin West HOA, or new home construction in this part of Summerlin, please contact me today. You can contact me directly at: 702-768-2552.
Schools & Education in Summerlin West:
For families looking for a great place to live that also offers access to quality education opportunities, look no further than Summerlin West! This area is served by some of the best private and public schools in Nevada as well as several private school options if necessary. Private schools include:
The Adelson Educational Campus:
https://www.adelsoncampus.org/
The Alexander Dawson School:
Bishop Gorman:
The Meadows School:
https://www.themeadowsschool.org/
Public school information can be found here: www.ccsd.net
Conclusion: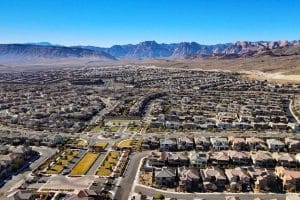 If you are looking for more information about Summerlin West future devleopment, please be sure to check out my You Tube channel here: www.youtube.com/summerlinrealtor Not only do I discuss future development of this area, I have amazing drone footage of this part of town as well as most of the Las Vegas Valley. It's worth clicking on that subscribe button.
No matter what kind of lifestyle you lead or who you are as an individual—Summerlin West has something for everyone! From world-class golf courses to luxurious housing options and excellent educational opportunities—you won't be disappointed. If you decide to make this wonderful suburb your home or just visit it on vacation someday, it's worth checking out! With all these amazing features combined together—it's easy see why anyone would love living or visiting here! So what are you waiting for?