Find Your Perfect Las Vegas Luxury Home- This city has no shortage of luxury homes that will make your jaw drop. But with so many choices, it can be tough to decide which one is right for you. That's why we've put together this guide to help you find your perfect Las Vegas luxury home. If you are searching for luxury homes for sale, please see below for more information and how you can start your search.
What's Your Luxury Home Style?
One of the first things you need to consider when searching for a luxury home in Las Vegas is what style you prefer. Do you want a modern home with all the latest bells and whistles? Or are you looking for something more traditional? Perhaps you're interested in a desert oasis or a sleek and chic condo in the heart of the city. No matter what your style, there's a home out there that's perfect for you.
Check out this page to start your Las Vegas luxury homes for sale search: https://lvrealty4sale.com/luxury-homes-of-las-vegas/#listings
What's Your Budget?
Of course, your budget is going to play a major role in finding your dream home. Fortunately, there are plenty of options available at all price points. Whether you're interested in a luxurious penthouse or a more modestly priced abode, I can help you find something that fits both your style and your budget.
If you are paying cash for your new home, please make sure that you provide me a current proof of funds letter. Most listing agents will require your financials in order to see the home in person.
What Are Your Must-Haves?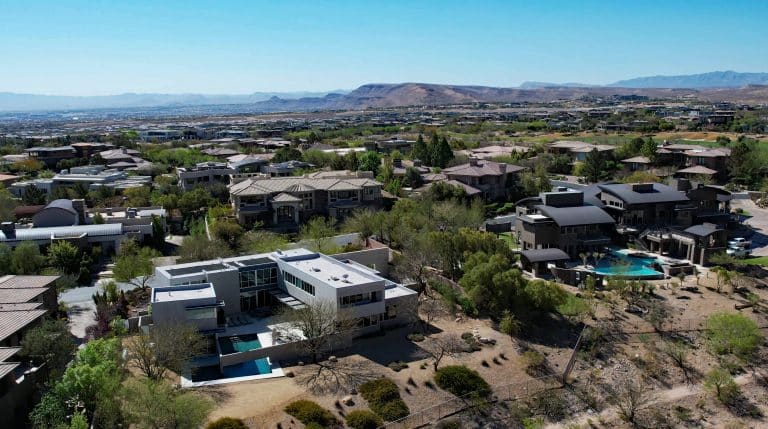 When searching for a luxury home, it's important to have a list of must-haves. What amenities are non-negotiable for you? Do you need a certain number of bedrooms and bathrooms? Are you looking for a home with a pool or maybe even a view of the famous Las Vegas Strip?
By knowing exactly what you're looking for, we can help narrow down your search and find the perfect match.
It's my goal to make sure that you are happy with the results I provide to you. I can create an automated search for you that will alert you via email to any new listings, price reductions as well as getting you comps and information about the home such as HOA dues, taxes and much more!
Conclusion:
If you're in the market for a  luxury home, then this guide is for you. I'll help you Consider your style, budget, and must-haves to find the perfect match. Let's chat today about what you are looking for in a luxury home. Call me directly at: 702-768-2552.