Summerlin Nevada Living-If you're looking for a change of pace from California living, look no further than Summerlin, Nevada. This affluent community is located just 14 miles outside of Las Vegas. Summerlin Las Vegas offers residents the best of both worlds- all the amenities of a major metropolitan city with the added bonus of small-town charm. If you are looking for information about Summerlin West or Summerlin Las Vegas, please see below and be sure to check out my community pages in Summerlin for more information.
Here's everything you need to know about living in Summerlin:
The Neighborhoods of Summerlin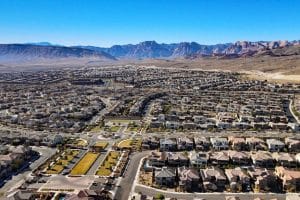 One of the things that makes Summerlin so special is its variety of neighborhoods. Whether you're looking for a family-friendly community or a 55+ retirement community, there's sure to be a neighborhood that's perfect for you. Some of the most popular Summerlin neighborhoods include:
The Ridges – This gated community is located on "the Mesa" and offers breathtaking views of the entire Las Vegas Valley. The homes here are luxury custom homes that range in price from $2 million to over $15 million.
Sun City – As an age-restricted community, Sun City is perfect for those who are looking for a quiet place to retire. With amenities like golf courses, tennis courts, and swimming pools, it's easy to stay active here. Homes in Sun City start in the low $400s.
Kestrel Summerlin is a brand new area that makes up Summerlin West. Kestrel Summerlin is the latest village within Summerlin that is located at the 215 and Lake Mead exit. It fetures single story, two story and three story homes. Be sure to check out my community page for more information here: https://lvrealty4sale.com/kestrel-summerlin/
Redpoint Summerlin Redpoint Square Summerlin were built in 2020 and are 80% built out. Several homes, town homes and condos are currently for sale in this part of Summerlin West. Check out these communities here: https://lvrealty4sale.com/redpoint-summerlin-village/
Life in Summerlin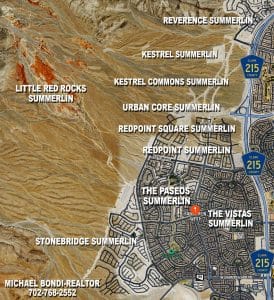 In addition to its beautiful neighborhoods, Summerlin also boasts endless entertainment options. From shopping at upscale retailers to hiking in Red Rock Canyon, there's something for everyone to enjoy here. Some of the most popular attractions include:
Las Vegas National Golf Club – This 18-hole championship golf course is open to the public and features stunning views of the Las Vegas skyline.
Red Rock Canyon National Conservation Area – Just a short drive from Summerlin, Red Rock Canyon offers miles of hiking and biking trails as well as opportunities for rock climbing and picnicking.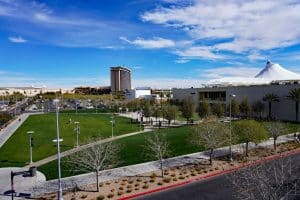 Downtown Summerlin – Downtown Summerlin is home to over 125 stores and restaurants, making it the perfect place to spend a day shopping or grab a bite to eat with friends.
Summerlin Performing Arts Center – The Performing Arts Center hosts a variety of events throughout the year, ranging from concerts to ballets to Broadway shows.
There's no doubt about it: Summerlin is one of the best places to live in Nevada. If you're thinking about making a move here, we can help you find your perfect home! Contact us today for more information.
Conclusion:
Sourced from exclusive "insider information", this blog post has given readers an intimate look into what life is in Summerlin.  What was first designed as a retirement village has since developed into much more; A luxurious lifestyles choice with many prospecing homeowners desiring to purchase property here! Summerlin Las Vegas is a great place to work, live and play!