Why Summerlin, Nevada is the Perfect Place to Call Home-Summerlin, Nevada is a beautiful master-planned community located in the western part of Las Vegas. It is known as one of the most premier residential areas in Nevada, offering stunning views of Red Rock Canyon and the city. Not only am I a Summerlin Realtor, I live here too! Summerlin real estate has a lot to offer you too! From small condos, town homes and single family homes to Summerlin Luxury Homes,  everyone can find something here to meet all of their real estate needs.
If you are searching for luxury homes and an active lifestyle, Summerlin should be at the top of your list. In this blog, we will explore why Summerlin, Nevada is the perfect place to call home for California buyers looking for real estate opportunities. As your Summerlin Realtor, I love to highlight this community and tell you what to expect here when you move from out of state.
Perfect Weather:
Summerlin offers warm and sunny days in the summer and mild winters. If you are tired of the cold and rainy weather, a move to Summerlin will give you access to some of the best weather in the country. Imagine enjoying your morning coffee on your patio while soaking up stunning views of the Spring Mountains.
Beautiful Scenery: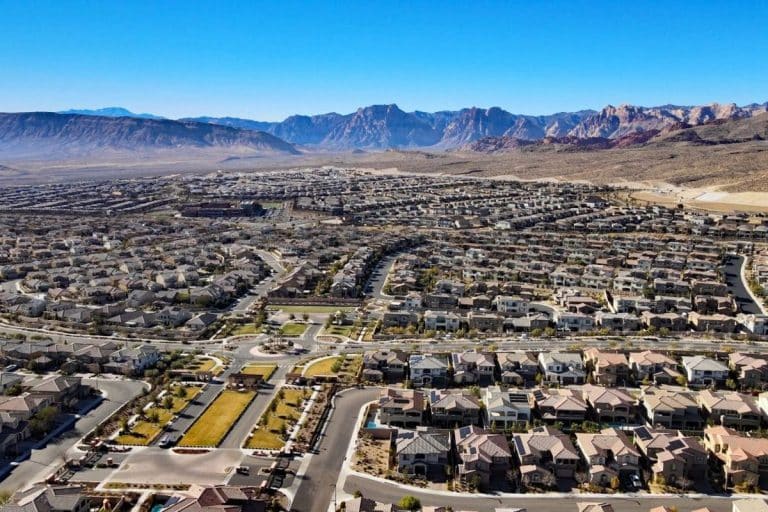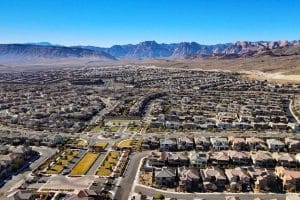 Summerlin's natural beauty and outdoor activities make it a top choice for many buyers searching for real estate. With over 230 parks, miles of hiking trails, and the Red Rock Canyon National Conservation Area just down the street, there is no shortage of ways to enjoy the great outdoors.
Being in touch with nature is a great way to improve your quality of life and Summerlin offers the best of both worlds—living in a thriving community and enjoying beautiful views and experiences.  From hiking to biking, Summerlin has it all for you if you love the outdoors like I do!
Great Lifestyle:
Summerlin is home to an array of amenities including some of the best golf courses in the country, top-rated schools, restaurants, shopping malls, spas and fitness centres. Summerlin's downtown features vibrant boutiques and entertainment destinations such as Red Rock Casino and Downtown Summerlin, a premier outdoor shopping and dining experience.
Be sure to check out www.summerlin.com for more information about our community.
High-End Real Estate: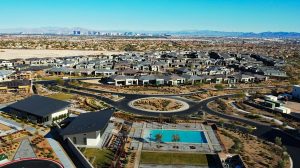 Summerlin offers a wide range of high-end homes that boast quality and luxury, making it a great place to invest in California property. From custom-built homes, modern designs, and classic architecture, there is no shortage of options available for buyers. The median home price in Summerlin falls between $500,000 and $750,000, and homes are known for their size, custom features, and stunning landscapes. Summerlin Luxury Homes start around $750,000.00 and can go up to $18,000,000.00 for a full custom home site. Contact me for more information about your new home. As your Summerlin Realtor, I can help you find your perfect home today.
Connectivity:
Summerlin is just minutes away from the Las Vegas Strip, an international airport, and major highways, making it a great base for travel. In addition, Summerlin's location makes it easy to access national parks such as Zion and Bryce Canyon, and even a weekend getaway to the southern California beaches.
Summerlin, Nevada is a beautiful and thriving community that offers luxury homes, outdoor experiences, variety of amenities, and perfect weather all year round. If you are searching for a place to call home where you can enjoy both urban and nature conveniences, Summerlin is the perfect place.
Being in touch with nature and having access to modern amenities definitely helps in promoting better health, improving quality of life and providing a great investment opportunity. For California property investors looking to purchase real estate in a thriving community with high-end homes, it's time to take advantage of the opportunities Summerlin presents. Contact me today for more information. I look forward to being your Summerlin Realtor.