Life is better in the Las Vegas Valley!
Latest News In Las Vegas Real Estate And Much More...
December 3, 2023
Toll Brothers Ascension Summerlin Crestline- Located in Summerlin South, this is Summerlin's newest luxury gated community. Toll Brothers will be building 3 subdivisions within this 561 acre village called The Peaks Summerlin. Crestline homes are 2 stories and feature up to 5 bedrooms and more than 4,998+ square feet. 3
[…]
November 25, 2023
Why Relocate To Summerlin, Nevada? Great question! As your Summerlin Realtor and Summerlin real estate expert, it's my job to share my knowledge and experience of the Summerlin real estate market with you. In this blog post I  also talk about Summerlin Homes. Here is why you should relocate to
[…]
November 19, 2023
Summerlin Real Estate News And National Economic News in Brief: The following information is used to show how local Summerlin Real Estate news is being affected by the current national economy and  how inflation is a key factor here locally and nationally. As your Summerlin Realtor, I want to make
[…]
Meet Michael:
I'm adding even more value for
home buyers & sellers!
I love new technology. I became an FAA Certified Drone Pilot to provide even more time and cost saving value to my clients. This amazing marketing tool affords buyers and sellers with a new perspective of a property and the community it's located in. Check out some of my high-definition footage.
"I would recommend Michael 110% to anyone who needs a dependable, reliable realtor." - Wilson M.
I have helped hundreds of home buyers in the Las Vegas Valley find their perfect home that is suited to their needs. Let me help you find yours today!
I can eliminate the hassles and stresses that can come from selling a home. I'll get your home in front of buyers and get you top dollar too!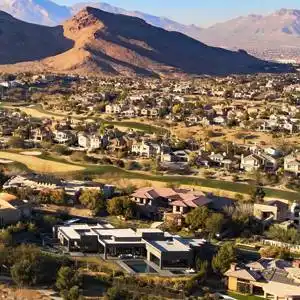 As a Las Vegas Drone Pilot, I love to explore this city from the air! It is an amazing marketing tool for selling a home and buying a home!
Las Vegas Communities I Specialize in: